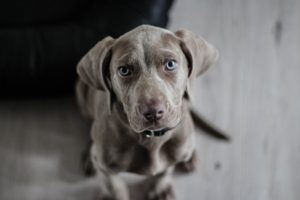 The decision to adopt a dog is exciting and emotional. Sometimes the decision is made after a long bout of planning, and other times it is more of an off-the-cuff decision. While the choice is serious and should be well thought out, there have been plenty of great dog-human relationships born on a whim. If you are considering adopting a dog or have already pulled the trigger and are feeling a little lost, here are some tips on how to enact a plan for successful dog ownership at any stage of the game.
Determining What Breed or Size
When adopting, you are less likely to be able to breed-shop for a dog. Rather than choosing between a chihuahua and a Great Dane, your options may be small mutt or big mutt. For the most part, size and athleticism of the dog are your sole concerns. All dogs need frequent walks, but larger dogs may need much longer strolls and additional periods of playtime. Muscular dogs may be less apt to destroy your house if you spend time tossing a tennis ball. Smaller dogs also enjoy and benefit from exercise. No matter what size, your dog's behavior can be moderated through daily attention and activity.
Prepping Your House for the Dog
Your house will seem foreign to your dog. Your job is to make a comfortable spot for her to become accustomed. If you are crate training, decide on a location and set it up promptly. If your dog is a barker, keep the dog's room away from front-facing windows. A serene room can calm your dog during the day when you may be away at work.
Bonding with Your Dog
 In addition to walking your dog and playing, a new dog will need your attention in order to develop a bond. The owner-dog bond is important for obedience training and the dog's happiness. Your dog wants to feel loved and needs to know her place in your family. Bonding cements that place at your side.
One of the best ways to establish a positive relationship between you and your dog is through obedience training. Training accomplishes behavioral goals while also teaching your dog order.
Emergency Planning for Your Dog
As important as it is to properly plan before deciding to adopt a dog, it's essential to continue the planning process throughout her life. For example, people rarely consider their pet's needs during an emergency. In the event of a flood or a fire, emergency services will tend to you and your family, but not always your dog. This is not out of indifference to their needs but rather due to a limitation of resources. Emergency services may have the ability to provide temporary shelter to humans, but the only option for your dog may be the local humane society. To avoid this, it's helpful to have a emergency plan in place.
Make copies of important dog-related papers, such as vaccination records, license, or anything else relating to your ownership. Give the copies to a friend or relative who doesn't live with you, and scan a copy to Google Docs, iCloud, or some other cloud-based service.
It may also be prudent to think of what would happen to your dog in the event that something happened to you. Even just a hospital stay can turn your dog's life upside down. Speak to friends and family and discuss your desires regarding your dog. Your dog and your loved ones will appreciate that you took the effort to make arrangements.
By planning and preparing for your dog's arrival, you will have set the stage for bonding and good behavior. Invest a little time and effort at the beginning, and you will have enjoyable experiences with your dog.
Photo Credit: Pixabay
Author Credit: Jessica Brody